Fred The Doorman Services

At Ftds Door Service, LLC, we service a complete line of steel doors for commercial, industrial, and construction requirements. We also repair and install fire-rated wood doors. Whether you need them for durability, security, or fire protection requirements, you are sure to find what you're looking for at our company. All of our products are made and manufactured using Prime paint.
Steel provides the best long-term value in the door and frame industry. It lasts longer, requires the fewest repairs, and is sturdier than other products. Steel's natural strength also outperforms other materials in terms of security, fire rating, sound reduction, vandal resistance, and sanitation. Steel doors and frames even help the environment; steel is the most recycled material in North America.
Commercial hollow metal doors are also widely recognized by experts as they outperform wood and fiberglass in demanding environments. Even when those other materials use special cores or other techniques, they are still unable to match the performance and longevity of hollow metal.
Most steel doors outlast their wood and fiberglass counterparts up to 10 years, are better insulated, and vandal-resistant. In addition, they're inexpensive and can handle ratings up to three hours. This is why steel doors are most commonly used on commercial building exteriors and on fire-rated openings.
We supply 20-, 18-, and 16-gage galvanized steel or prime doors to businesses in South Florida. These are UL-listed and are available with labels up to 1 ½ hours.
3 Hours (180 Minutes)
1 ½ Hours (90 Minutes)
¾ Hours (45 Minutes)
1 ½ Hours (90 Minutes)
Sidelite (Wire Glass)
Window Frames
Transom Frames
Kick Plates
Push and Pull Plates
Louvers
Panic Hardware
Locks, Levers, Knobs, and Dead Bolts
Door Closers and Checks
All Fire Doors Require a Self-Closing Automatic Door
Honeycomb
Polystyrene
Polyurethane
Vertically Stiffened
Mineral Fiberboard
Dutch Door
Bottom Louver
Vision Lite
Full Glass
Half Glass
Two Lite Door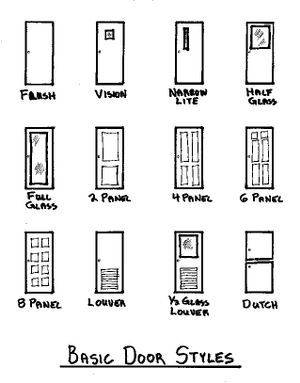 /